Trail Conditions Update: 9/8/2023
TRAIL SECTIONS
C4S
OS
TC
LI
FA
GO
C6 - West River Shoreline Trail
XXX
C6 - Beaver Island South Parkway
XXX
C6 - Tim Horton's / Water Tower Trail
XXX
6 - National Grid Power Line
XXX
C6 - Bike Path / Buckhorn Park Trail
XXX

TRAIL CODES
C4S - Closed for the Season: Being prepared for your winter riding enjoyment. Wanna help??
OS - Opening Soon: Trails are ready for cold weather and/or snow, but remain shut down due to poor conditions.
TC - Temporarily Closed: Trails were ready, but shut down due to poor conditions, and expected to
open soon.
LI - Limited: Trails are passable for marginal riding, may not be groomed and some trails may be closed.
FA - Fair: Trails
are in adequate shape for satisactory riding, some trails may not be groomed.
GO - Good: Trails are groomed with exceptional snow cover. Enjoy your day's ride on our trails.
Club Trail Information & Requirements
We have approximatly 17 miles of Trails on Grand Island, two-thirds of which are on
New York State Parks property. In order to ride here, you must obtain a "no-cost" New York State Parks Permit. Park permits, available after Dec 1, can be obtained by showing your
NYS Sled Registration and Proof of Insurance at the Beaver Island State Park Office.
The office is located "inside" Beaver Island State Park. The Park address is below...
Beaver Island State Park Office
2136 W Oakfield Rd
Grand Island, NY 14072
(716) 773-3271
Hours 8:00am - 4:15pm

Alternatively, you can contact Don Darnley at
716-860-4015 to obtain your park permit as he will have them available as well for the 2023-2024 season.

For those unable to make it to the
Beaver Island State Park office, during their business hours, permits will also be available at the meeting or by contacting a Club officer.
Club "Park & Ride" Locations for Trailers
#1. NAVY ISLAND OVERLOOK (North-end of the Island)
Trail is located across the West River Rd.
#2. STALEY ROAD / GRAND ISLAND BLVD INFORMATION CENTER (South-end of the Island)
Trail runs directly behind the building.

#3. BUSH RD. PARK & RIDE - A PARKING AREA is available for loading and unloading on Bush Rd. (Take the South Parkway towards Beaver Island State Park, approaching the Park you will come
to Bush Rd. Turn left onto Bush Rd., go approx. 300 yards towards East River Rd., the "parking area" will be on the right.) The trail can be accessed by turning left out of the parking area, follow the shoulder of Bush Rd. to the South Parkway. Cross the parkway and enter the trail on either side of Bush Rd.

#4. Please remember that our trails require a minimum of 6" of snow to be considered "OPEN".

#5. Snowmobiles are to STAY OFF the bike path on the East side of Beaver Island South Pkwy.
Also, snowmobiling is prohibited anywhere "inside" the Beaver Island State Park.

#6. Snowmobiles are permitted to use the bike path from Bedell Rd to Buckhorn State Park.
Please respect the Havenwood Rd. residents near the trail.
AVOID AGGRESSIVE RIDING & KEEP NOISE DOWN.
Additional Trail Information
NEW!! NYSSA MOBILE APP

THE APP YOU'VE BEEN WAITING FOR…NEW YORK STATE SNOWMOBILE ASSOCIATION/SLEDNY SNOWMOBILE TRAILS MOBILE APP

The NYSSA/SLEDNY APP has the ability to be used when no cell service is available

Only $4.99!-Proceeds go to support the APP, NYS snowmobile clubs, and NY snowmobile projects
Ability to TARGET YOUR LOCATION and follow your travel as you go
Includes club-entered

trail status

, reroutes, local club trails, trail closures, alerts, services, as well as scenic vistas and business Points of Interest

Click here to download for Apple devices https://apps.apple.com/us/app/nyssa-snowmobile-new-york/id1490691682

Click here to download for Andriod devices https://play.google.com/store/apps/details?id=com.cgissolutions.nyssa2019


--- IMPORTANT NOTICE---

* A reminder to all, the snowmobile trail is

NOT

an

ATV, DIRT BIKE

or

Utility Vehicle

trail. Please do not use the trail for purposes other than snowmobiling




Please respect landowner's rights. No ATV's, DIRT BIKES or Utility Vehicles are allowed on club trails at any time of the year - except club sponsored maintenance vehicles.
Just a reminder..... A snowmobile club is a 365 day club. Help is needed all year round, so
you can enjoy it in the winter. A big THANKS to our club officers and leaders for all you
do. Without you, we would not have trails to ride. We must also thank all of the
landowners, for the privilege to use their property, for our enjoyment.
We are in need of groomer operators
We will train you

Please contact the Don Darnley @ 716-860-4015

Your help in this matter is greatly appreciated and welcomed!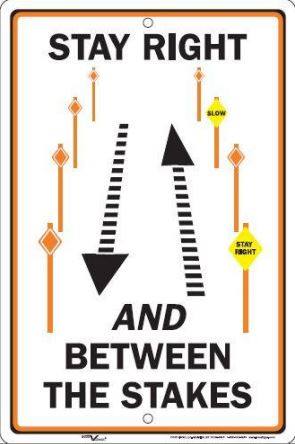 Please respect our land owners, for without them we would have no where to ride.


IF YOU ENCOUNTER HAZARDS ON THE TRAIL
PLEASE CONTACT

DON DARNLEY @ 716-860-4015

JIM TEATOR @ 716-432-8818 PAUL COUGHLIN @ 716-812-2339